Spectro Golden 4: SAE 10W30 (1 quart)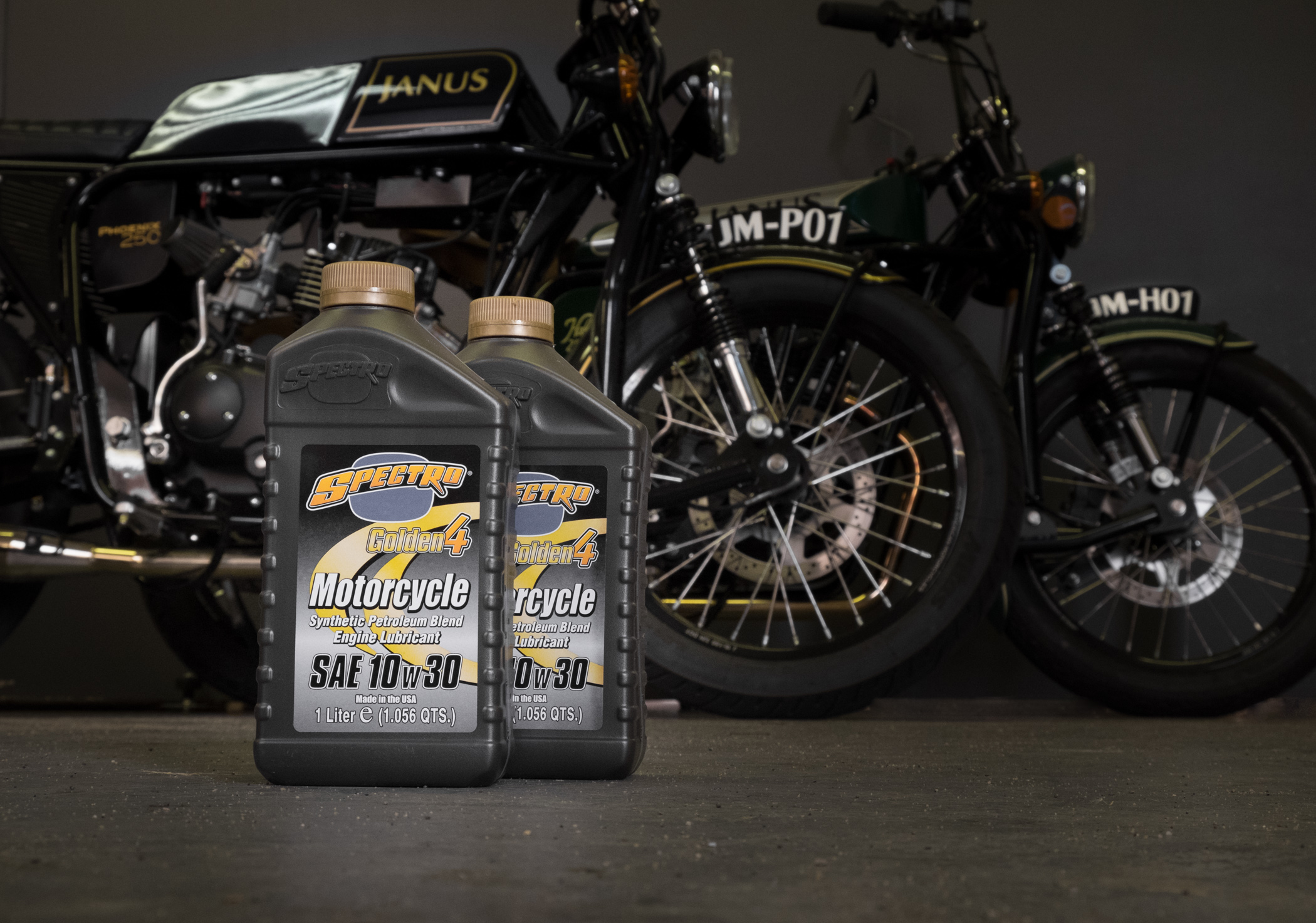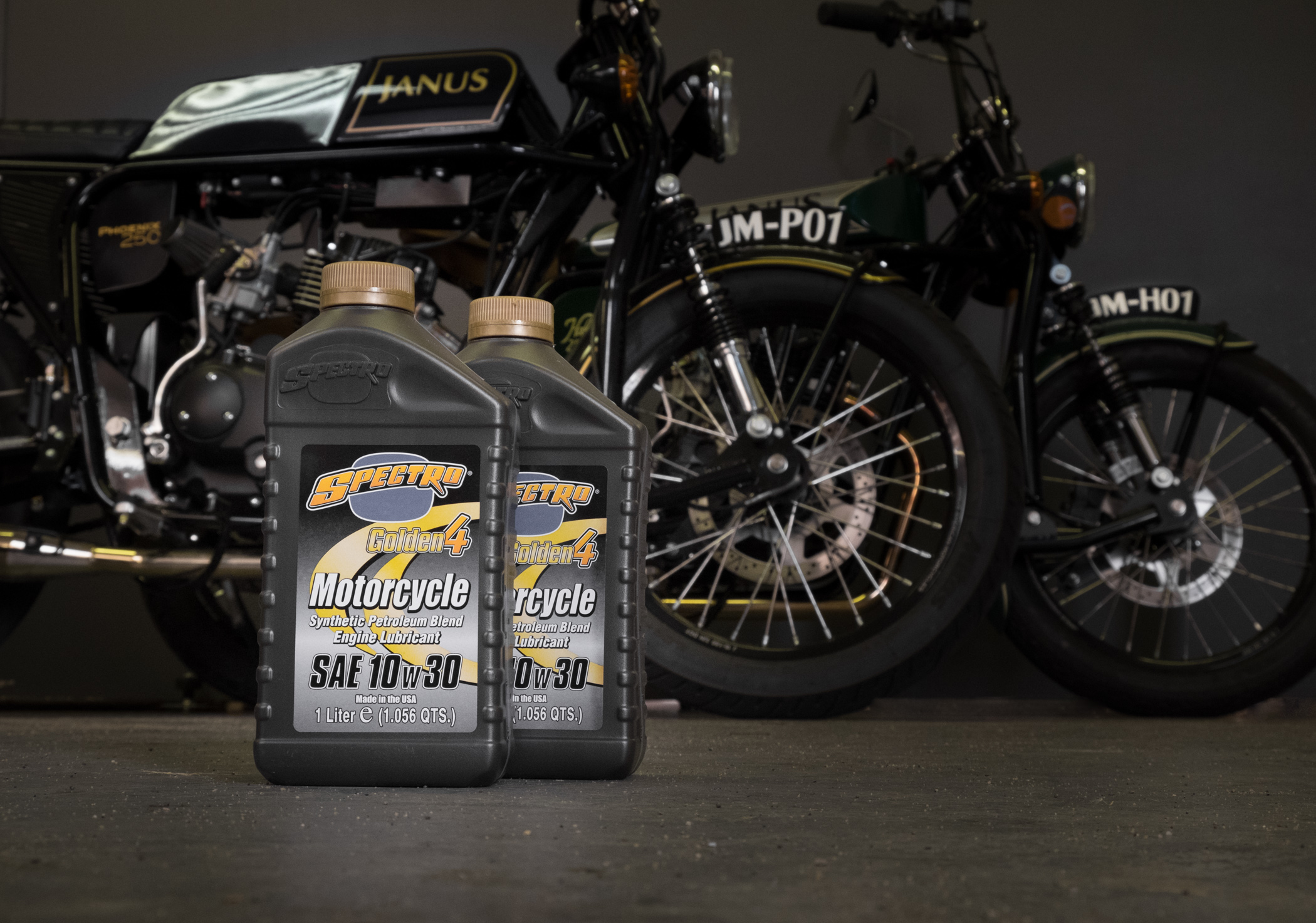 Spectro Golden 4: SAE 10W30 (1 quart)
Janus Motorcycles is pleased to announce that Spectro Oils is its official supplier of performance lubricants. All Janus motorcycles are equipped with Spectro brand performance oil and Janus recommends the continued use of these high quality oils for maximum performance and prolonged engine life.
Spectro oils are manufactured by Intercontinental Lubricants Corporation of Brookfield, Connecticut and are made in America. ILC is one of the world's foremost manufacturers of high quality small-batch performance lubricants.
ILC was founded in 1966 by Robert H. Wehman, an engineer with decades of experience in the specialized field of two-cycle automotive lubricants. Building on knowledge he acquired solving fuel/oil mixture problems for Saab of America at a time when Saab marketed 2-stroke automobiles in the USA, Wehman translated his automobile industry knowledge into oil formulations for 2-stroke motorcycles.
Wehman's solutions revolutionized the performance of 2-stroke motorcycles at a critical time when many new makes and types of machines were coming into the market from both Europe and Asia. The immediate need for a top-performing, reliable 2-stroke racing oil was paramount and Spectro's Golden 2 Cycle filled the bill and helped many a racer cross the finish line race after race.
Spectro has since then set the standard for specialty lubricants in high performance automotive, motorcycle, and other powersports vehicle applications. Spectro products span the full range of fully-synthetic, semi-synthetic and petroleum lubricants for all classes of "powersports" engine, transmission, brake, suspension, and chain lubrication applications.
Janus is pleased to be a part of this tradition and equips all our motorcycles with Spectro brand performance lubricants.